Our Restaurant
Quality goes hand in hand with delicious taste
Undoubtedly, one of the greatest advantages of our Hotel is Splendor Restaurant. The chef prepares specialties of Polish and Italian cuisine for our guests. Selected ingredients as well as the passion and experience of our Master Chef guarantee the highest quality of served dishes.
After a long journey or an eventful day, our Guests can relax in our Bar. There, the best bartenders present their abilities by preparing original drinks and offering drinks from around the world.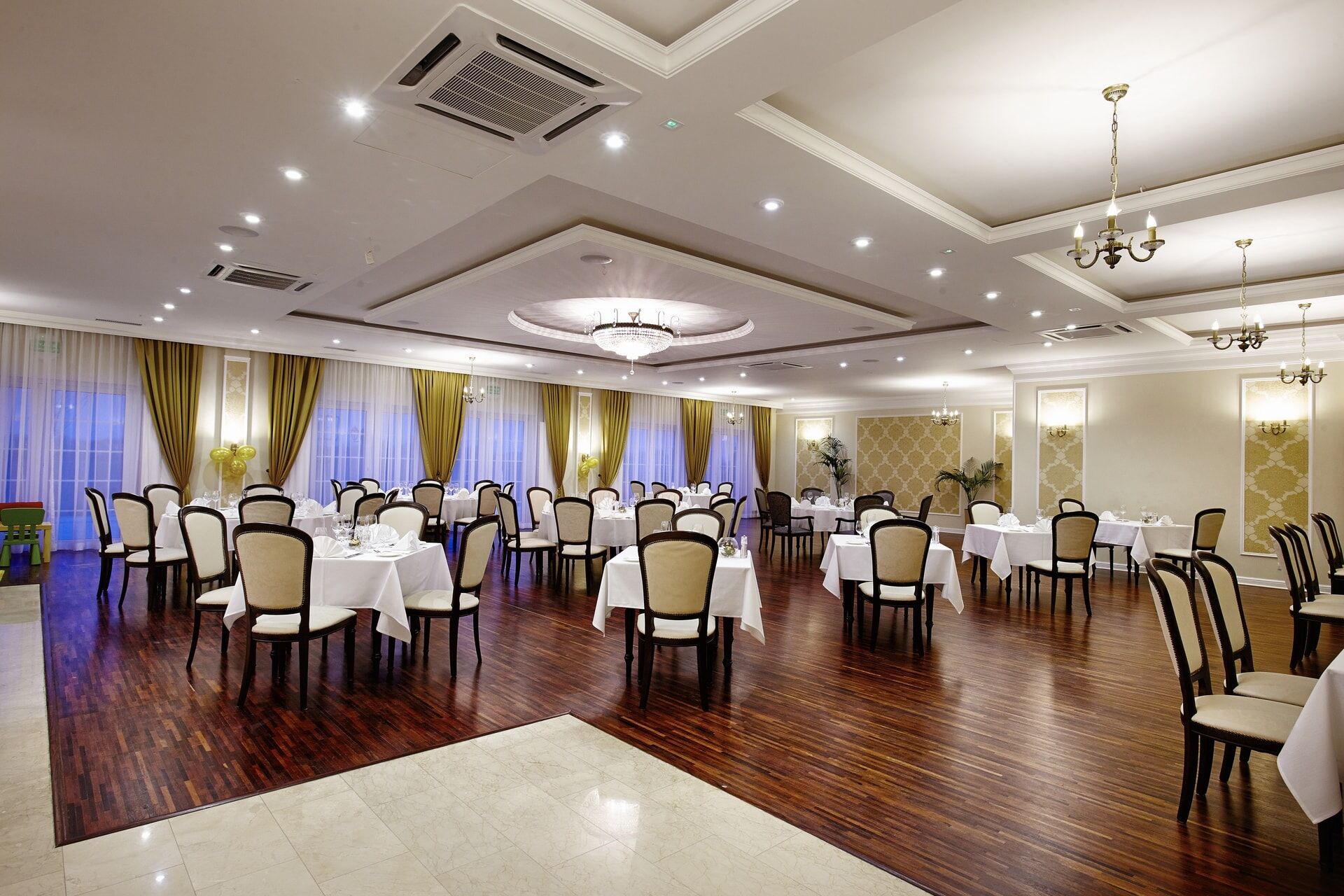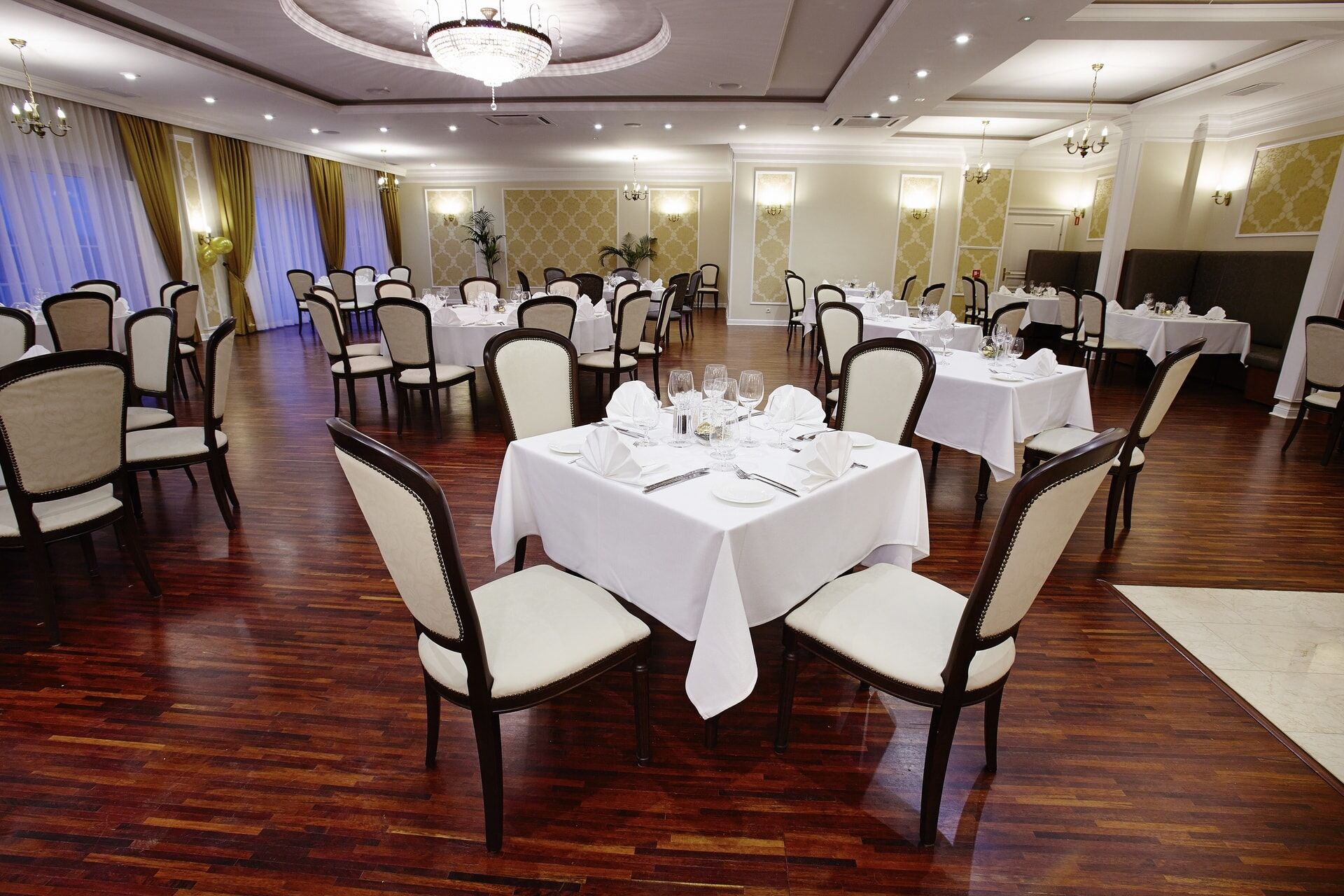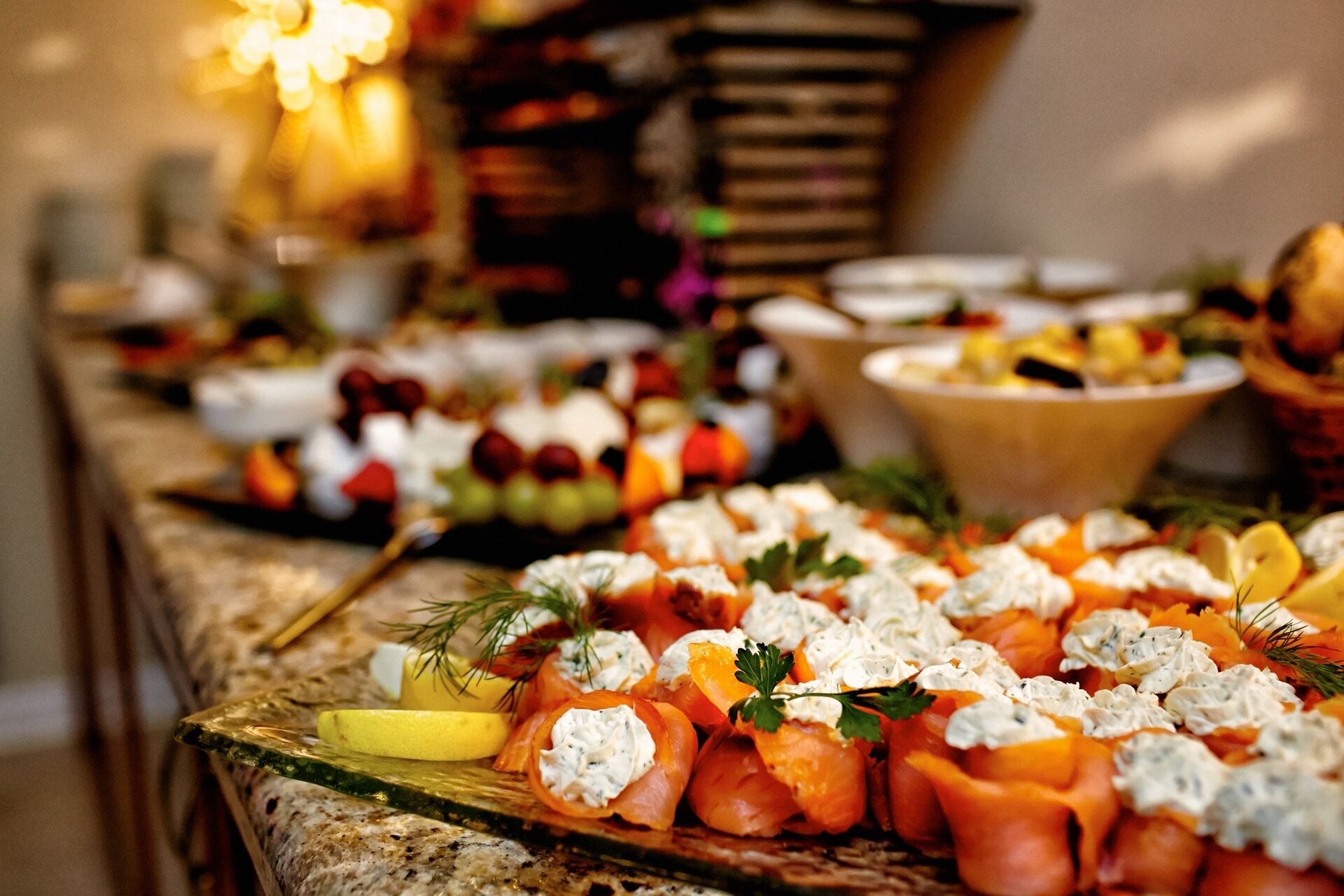 Original menu
Carefully selected products
Our restaurant is dominated by Polish and international dishes. All products are specially selected and our suppliers are local, ecological producers. As one of the few, we serve dishes from products bearing the QAFP (Food Quality Guaranteed) mark. It is a multi-product quality system that currently includes standards for the elements of pork – ham, loin, neck; poultry meat – chicken breast, turkey breast, young Polish oat goose and cold cuts. Quality is the basis in our kitchen and we know that it directly translates into the taste and aroma of the dishes served.
A tasteful place where you want to stay longer …
The proprietary menu was created by the Chef, whose experience and passion guarantee unforgettable culinary journeys to which we invite our Guests.
The wines included in a specially composed wine list will satisfy the most discerning gourmets, as they come from the best vineyards in the world.
Our restaurant is not only exquisite cuisine, it is also an elegantly furnished interior ideally suited to more or less formal meetings.
Opening hours of the SPLENDOR Restaurant: daily 12:00 – 22:00.
Gallery